Updated: Mar 8
I started to type Happy New Year, then glanced over to the date on my computer, which stated March 5, 2023. I exhaled because time waits for no one!
For the last three months of 2022, I declared that 2023 would be coined the YEAR OF EASE! And let me tell you what the past three months have been, anything but ease. Then, one day, I stumbled on a video by Priscilla Strirer. I can't remember the video's title, but one part stuck with me. In the Western part of the world, America, we equate the word ease with happiness. As a result, any struggles or complications we encounter along the way, our sense of ease goes out of the window along with happiness.
It reiterated why we should chase joy verse happiness; it's fleeting. And that is precisely what I was doing, equating ease with happiness because 2022 was HARD! I wanted no part of the struggle.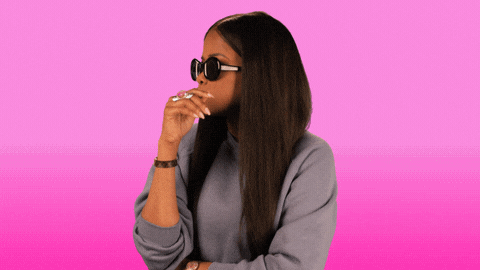 I traveled to Charlotte, NC, for a weekend at the end of February. The 20-year-old me LOVED Charlotte. It represented possibilities, opportunities, and affordability. It was HOME. Facebook reminded me this week that TEN YEARS ago, I declared I would live there. I tried, but it never worked out. During my most recent visit to Charlotte, I searched for a spark or a feeling that would tell me to move. It never came. But what I was told over, over, over, and over again by strangers and family was to TRUST THE PROCESS. At least five different people said it to me over two days. From there, I traveled to Myrtle Beach for about a week and a half. Again, I was told numerous times to TRUST THE PROCESS. I felt God was using his angels to speak to me during challenging times.
Last month, I revisited the book the Subtle Art of Not Giving a F**** by Mark Manson. It was a gentle reminder that unease is an unfortunate/fortunate (depending upon how you look at it) part of life. I became distracted by a desired outcome that I forgot that struggle, hard work, sacrifices, hard conversations, hurt feelings, and awkward conversations that come along with it. The decision I had to make was choosing my struggle. Living complacently and giving up on my dreams and heart's desires would be hard. It will also take a lot of work to live out my dreams. I wanted to reward/the promise without the process.
Life is not about avoiding or quickly getting through the struggle. It's about enduring, pivoting, and choosing the hard that will lead you to dreams. There is joy in the process. A sense of accomplishment for being able to solve problems.
Who you are is defined by what you are willing to struggle for." – Mark Manson.
As we enter the last quarter month, I have changed my intention for the year. 2023 is no longer the year of ease; however, it's the year of TRUSTING THE PROCESS.
Cheers to 2023.